Proton Pack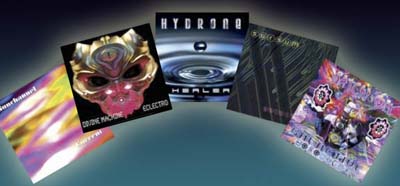 PRICE:$25.00

SALE PRICE:$15.00

Proton Pack
A discounted bundle featuring 5 great CDs by 5 different artists. This is a great opportunity to fill out your music collection with some great variety, coming from some very creative musicians. The Proton Pack is also a fantastic gift for any music fans in your life. Although we carry a wide variety of sounds in our catalog, all of them have one thing in common: instrumental music can make for the ideal creative atmosphere, either in your tattoo studio or in your private painting space. Many of the artists included in this collection have been featured in video content we've produced including live performances at Hell City and Innerstate, and makes a great soundtrack for your painting space or tattoo studio.
The rich and varied soundscapes are the perfect soundtrack for the creative mind... 5 CDs for only $15!
Limited availability!
5 CD Pack Includes:
Subscribe to our Youtube Channel for all our latest video updates
©2013 Hyperspace Studios. All rights reserved.
Website powered by TattooNOW