Zenscape 3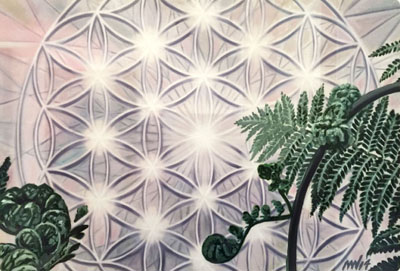 PRICE:$180.00

Zenscape 3 Print on aluminum 8x12" Hand retouched by the artist
Ready to hang $160 Limited availability

Zenscape 3 was initially commissioned by Shane Turgeon in 2012, featuring the flower of life and uncoiling ferns, symbolizing contemplative potential. This work has been a favorite to many who have enquired about prints. Michele has created a limited quantity of metal prints featuring hand painted ferns. The finished look is stunning and ready to hang.
Subscribe to our Youtube Channel for all our latest video updates
©2013 Hyperspace Studios. All rights reserved.
Website powered by TattooNOW