Sacred Space 1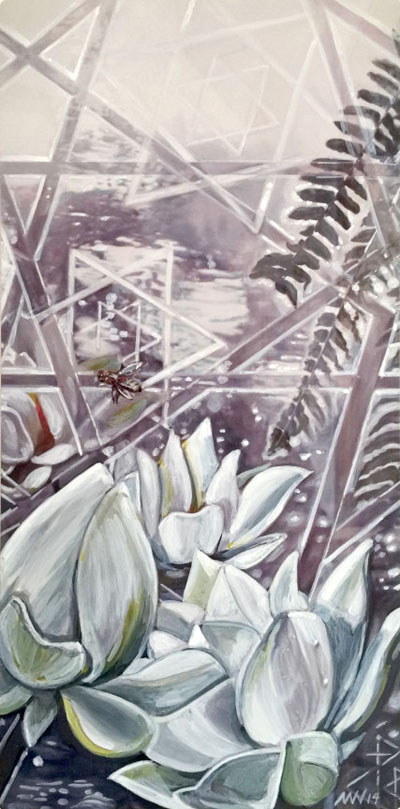 PRICE:$60.00

SALE PRICE:$60.00

Sacred Space 1
Michele Wortman, Oil on Canvas Print is 10x20" plus a 1" colored border for mounting purposes.
Printed on archival canvas and signed by the artist $60
Sacred Space 1 was initially composed in 2012 to fit a particular space next to an ornate fern-covered cabinet, combining these elements with an ambient environment of refection and contemplative expressiveness. The honeybee is important to the sacredness of beauty and ecology in our environment.
Available as a set with its partner piece, Sacred Space 2, $100 for the set ($20 savings)
Subscribe to our Youtube Channel for all our latest video updates
©2013 Hyperspace Studios. All rights reserved.
Website powered by TattooNOW