Creating a Convincing Depth Effect!
Friday October 26, 2018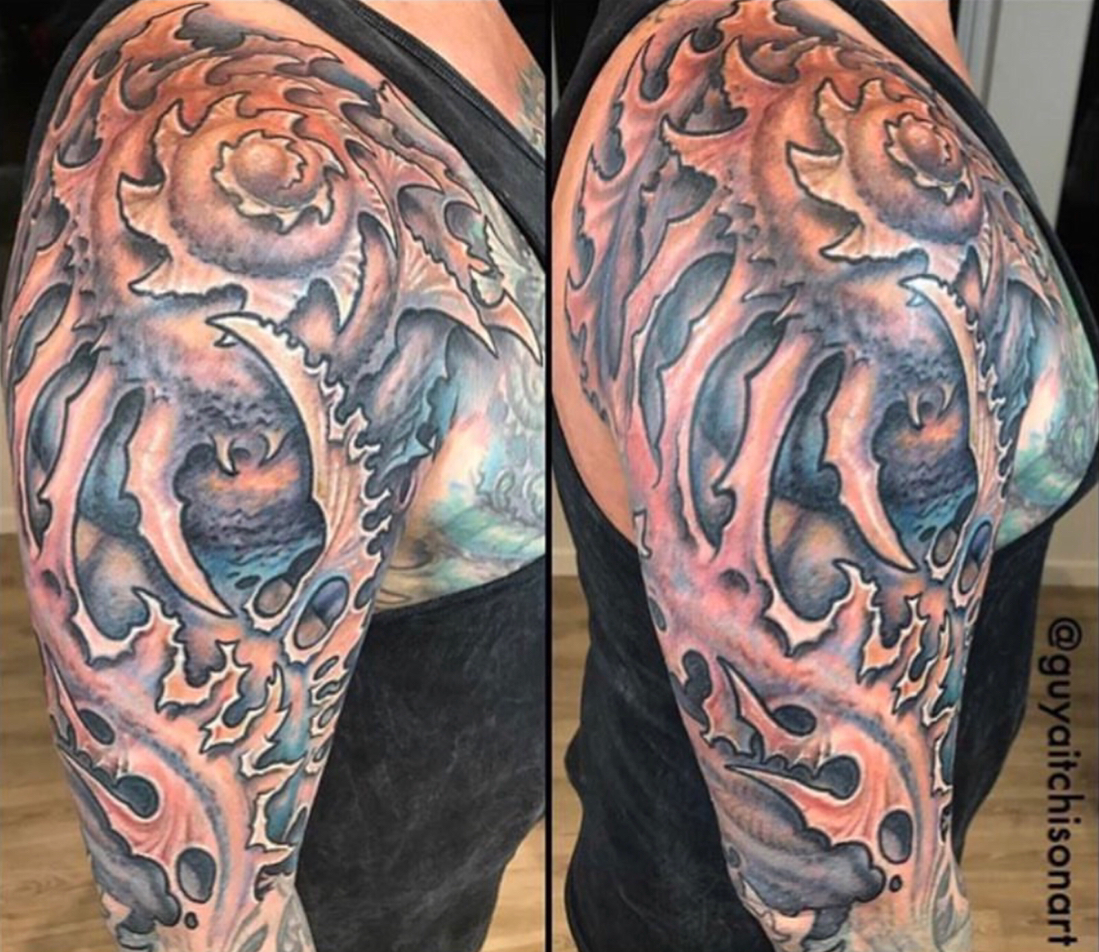 With free-form organic work, part of my goal is always to create a convincing depth effect. With black and grey or muted color schemes, such as this pearlescent gray palette use here, that challenge becomes more pronounced, since vibrant contrasting colors aren't being used as a clear and obvious way to distinguish the different shapes from each other. When my longtime friend and colleague @deanocook asked me to take on this massive laser coverup project, he had a fairly distinct palette in mind, and I gladly embraced these limitations to see where I could run with them. You can read in detail about my color choices and other tricks used to convey dimension in this piece in the Depth chapter of your ReinventingTheTattoo.com subscription.
Subscribe to our Youtube Channel for all our latest video updates
©2013 Hyperspace Studios. All rights reserved.
Website powered by TattooNOW