Incorporating Realism in a Tattoo!
Monday October 29, 2018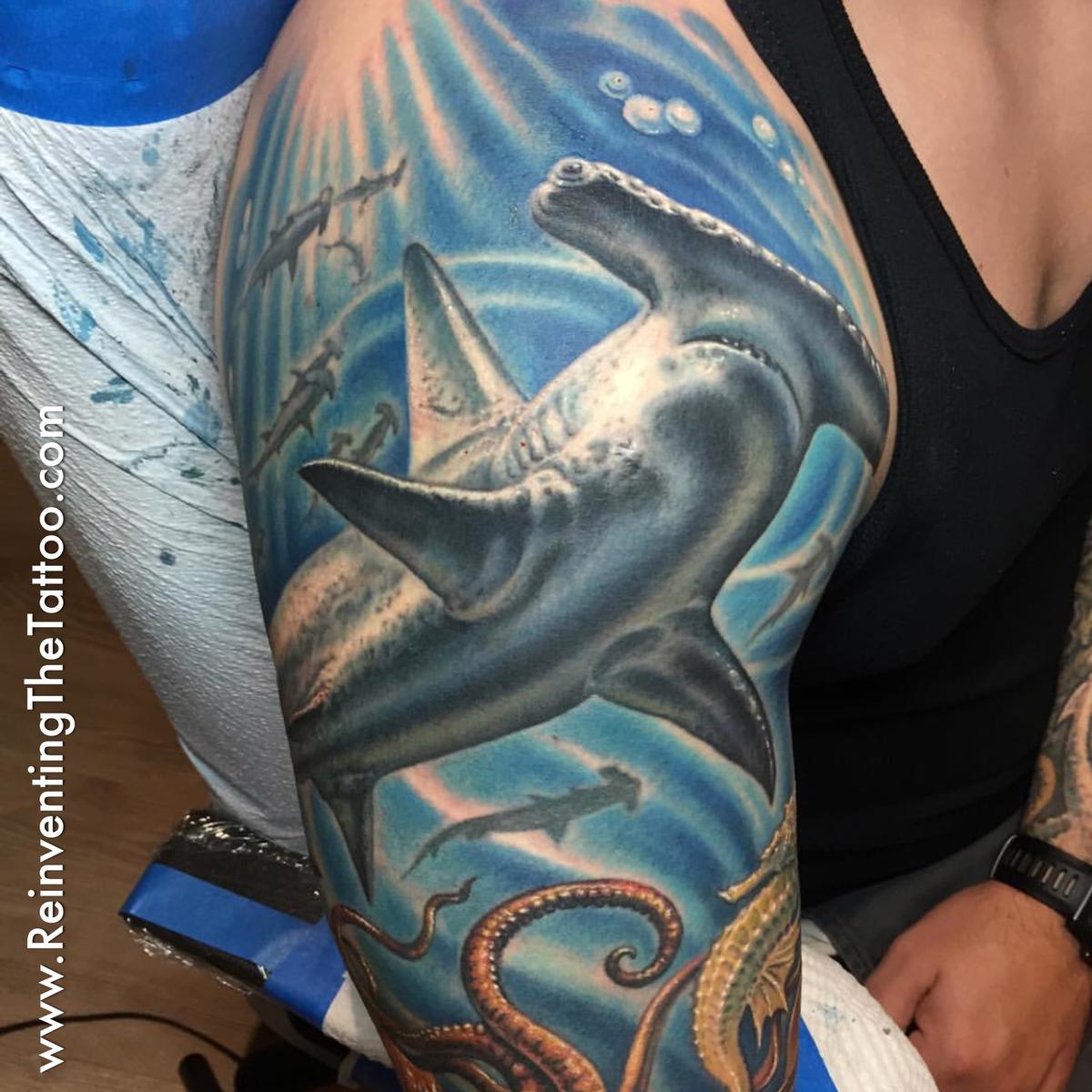 Although my goal is not necessarily to be a photo-realist, I do like to incorporate elements of realism in my work, especially when wildlife or naturalistic settings are involved. At the same time, there is also the goal of making a tattoo that is bold and graphically strong, so working without heavy black lines means that effort needs to go into clarifying the composition and ensuring that the pos/neg relationship is distinct. With this marine sleeve, some foreground elements do have outlines, such as the tentacles that you see at the bottom- but with the hammerhead shark I saw an opportunity to make something that is both bold and realistic. You can read about some of the considerations that went into this piece in the Lines&Edges chapter of your ReinventingTheTattoo.com subscription.
Subscribe to our Youtube Channel for all our latest video updates
©2013 Hyperspace Studios. All rights reserved.
Website powered by TattooNOW